A Walk Yudonomichi,
A Trip to homeland of Sokushinbtsu, self-mummified priests.(B)
Trip of Rokujurigoe-Kaido, Old pilgrimage route of Dewa.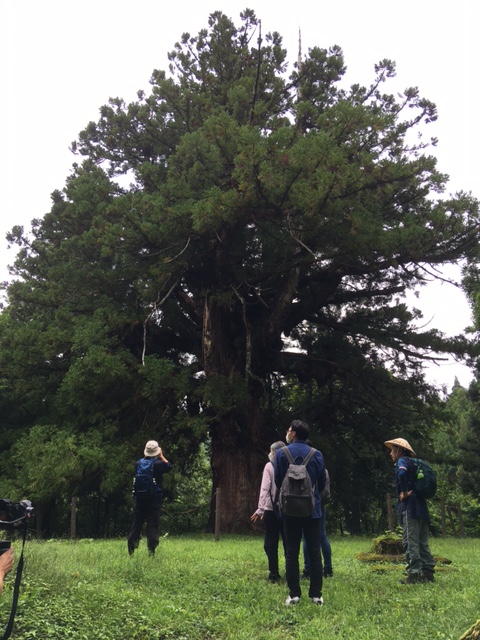 day-trip
[Tour Point]
One day trip with a skipper guide and an interpreter (English or Chinese). Walk spiritual part of Rokujuri-goe Kaido Pilgrimage route, visit and worship two temples with Sokushinbutu, self-mummified priests. You may oversee the religious backgrounds of faith for sokushinbtsu with lectures from priestess. Later part you visit Oudan no Sugi, Imperial Big Cedar Tree, with a legend of ancient imperial family.
June 1, 2023 to October 31, 2023
(except August 10th to August 15th)
Course
Meal
Day 1
08:00 Depart S-Mall Bus Terminal → 08:10 Tsuruoka Station → 9:30~10:30 Worship Selfmummyfied priest and sightsee the tumb at Honmyoji Temple ・・・【Rokujurigoe-Kaido(Dewa's Pilgrimage) 】 ・・・12:00 Churenji Temple  (Bento Lunch) ・・・14:20~15:00 Dainichibo Temple ・・・Odanno Sugi Big Cider Tree → 16:50 Tsuruoka Station → 17:00 Arrive S-Mall Bus Terminal
Breakfast:×
Lunch:◯
Dinner:×
32,000
Per person /Same price for one child (elementary school student)
※infants not allowed
[Included in price]Chartered mini-bus、Warship fee、Lunch-box、Tour-escort、Mountain- Guide、Interpreter(Engligh、Chinese)
| | |
| --- | --- |
| Tour Code | dewakodo-B |
| Tour title | A Trip to homeland of Sokushinbtsu, self-mummified priests.(B) |
| Days | day-trip |
| Maximum guest number | 10 |
| Minimum guest number | 4 |
| Caution | ※Participants must bring shoes suitable for trekking, warm clothes during winter, rainwear, and any other equipment the participant requires for a safe hike (trekking poles, suncap, sunglasses, etc.). Please bring your own water supply and food. |